CHURCHILL, by SEBASTIAN HAFFNER. Trans. by John Brownjohn
LIFE & TIMES SERIES
Winston Churchill, prime minister and leader of the wartime alliance against Nazi Germany, is a towering figure. When Churchill died, writes Sebastian Haffner, 'it seemed as if not a mere mortal was buried, but English history itself.'
Haffner's book is slim, fast-paced and written with the body barely cold. It can, however, be read with great pleasure, profit and speed without the slightest danger of tiring grey cells or arms. The mind behind it, to adapt a phrase of Bryan Magee's, was provincial neither in time nor in place.
Sebastian Haffner emigrated to London from Berlin in 1930s and was a vocal critic of the Nazi regime, writing influential articles in the Observer. After the war, he became Germany's pre-eminent political commentator. His many books include: Germany: Jekyll and Hyde and The Meaning of Hitler and the posthumous publication Defying Hitler: A Memoir.
Publication Date: Mar. 2013
RRP: £12.99
182 pp
HB
ISBN: 9781908323378
eISBN: 9781908323415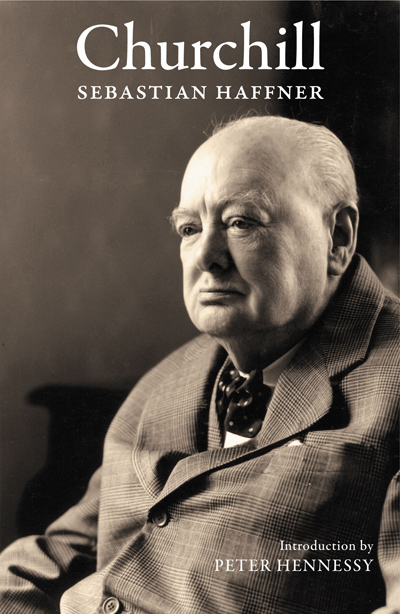 'One of the most brilliant things of any length written about Churchill'
– The Times Literary Supplement
'[A] fascinating psychological study of Britain's greatest war leader…a pleasure to put on your bookshelf'
– Tribune