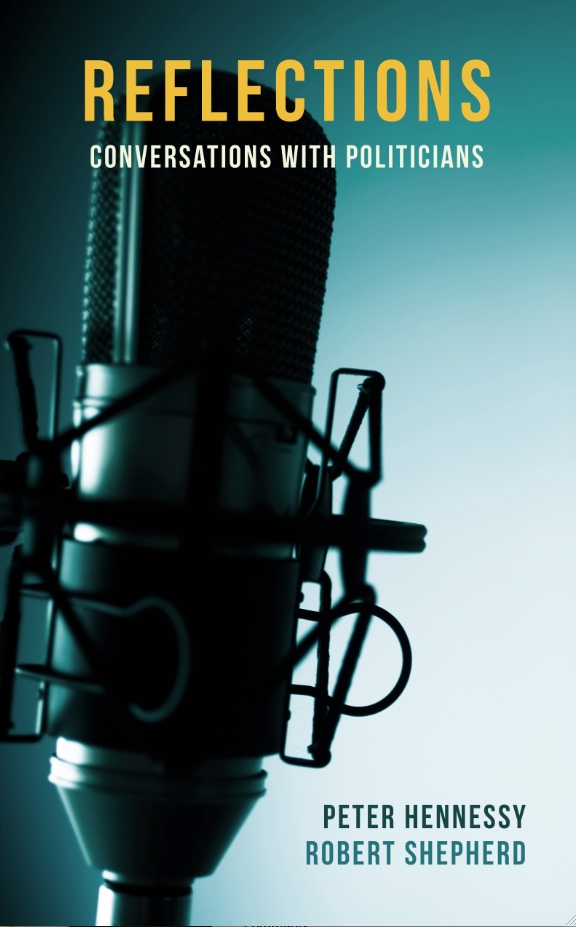 BUY NOW

'Peter Hennessy's conversations with leading politicians of our time have reinvented the political interview. Probing, yet sympathetic, thought-provoking and at times moving, they provide a rare glimpse behind the public face and an insight into the background, inspirations and motivations of these key figures.'
– Carolyn Quinn

'The art of the interview is to caress, coax and cajole your subject into revealing more about themselves than they ever planned to. Peter Hennessy does just that with verve and panache'
– Nick Robinson

'Peter Hennessy always combines entertaining verve with immense depth of knowledge and that shines through in this collection.'
– Martha Kearney

'Peter Hennessy is the perfect companion for a walk through the politics that made our time, and these are conversations that tell so much. Sharp, touching and wise.'
– James Naughtie

'This is an unusual politics book. It takes the reader inside the heads of some of the towering politicians of our age. Compelling stuff.'
– Robert Peston

'Hennessy is the zoologist who went to live in the safari park – he's the pre-eminent historian of postwar government who got himself a seat in the House of Lords, enabling him to study his subjects close up – and as a result these interviews are unusually informed and revealing.'
– The Guardian

'Peter Hennessy, the political historian and former Times journalist, once said that the main attraction of becoming a peer was so that he could have lunch with his 'exhibits'. His latest book, Reflections, collects conversations with those exhibits.'
– The Times

REFLECTIONS: CONVERSATIONS WITH POLITICIANS
by PETER HENNESSY & ROBERT SHEPHERD

'The historian', wrote E.L. Doctorow, 'will tell you what happened. The novelist will tell you what it felt like.' Reflections: Conversations with Politicians sees Peter Hennessy and Robert Shepherd combine both with the art of the interviewee, a craft at once sensitive and intrusive. Reflections collects the best interviews from the BBC Radio 4 series of the same name, each more of an interim biography of the interviewee than an excursion into the combat zone with the occasional burst of now-it-can-be-told revelation. Reflections includes interviews with such political heavyweights as John Major, Clare Short, Nigel Lawson, David Owen, Margaret Beckett, David Steel, Roy Hattersley, Neil Kinnock, Norman Tebbit, Jack Straw and Shirley Williams.

Peter Hennessy was Attlee Professor of Contemporary British History at Queen Mary, University of London. He spent 20 years in journalism and as a presenter of the BBC Radio 4's Analysis. He sits as an independent crossbench peer in the House of Lords.
Robert Shepherd is a radio and television producer whose credits include BBC Radio 4's The Prime Ministers and a fly-on-the wall documentary about the Foreign Office for Channel 4. He has written political biographies and histories, including Westminster: A Biography.

Publication Date: 26 May 2016
RRP: £20
220 pp
HB
ISBN: 9781910376485