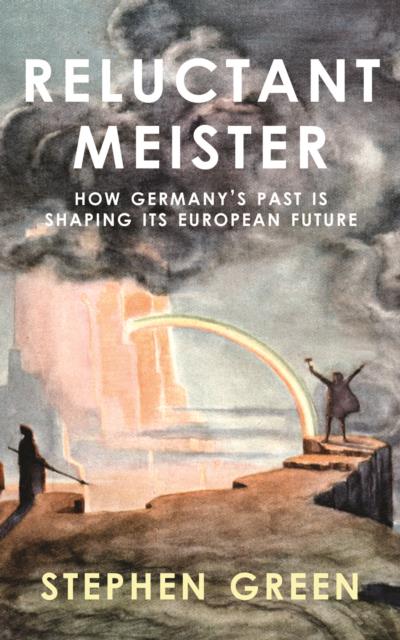 BUY NOW

The Globalist's Top Books of 2015

'This is the history that is now shaping our continent: Stephen Green is the ideal person to help us understand it.'
– Neil MacGregor

'Green is fascinated by the links between high German art, literature and music, and their abuse by the Nazis. Was Germany set on a Sonderweg – a special path – from its late unification as a Second Reich under Prussia in 1871 to the disaster of Hitler's Third Reich in 1933?' – The Financial Times

'[a] very personal take on the country' – The Economist

'the best book of 2014 was Reluctant Meister, Stephen Green's superb analysis of German history and culture' – The Globe and Mail

'a readable and personal introduction to German history – and above all its art, literature and music… Like other British writers such as Peter Watson and Simon Winder, [Stephen Green] sets out to correct and enlarge British perceptions of Germany, which, he argues, focus excessively on the Third Reich.' – The TLS

'If you missed "Germany: Memories of a Nation" at the British Museum, or Neil MacGregor's book about it, do not despair. Read this admirable volume instead. Lord Green writes so vividly that we scarcely miss the artefacts and illustrations; and the scope of his work is such that, if he had been a professor of German, it would still be a notable achievement.' – Church Times

'a pragmatic and courageous outlook on Germany' – Die Zeit
RELUCTANT MEISTER: HOW GERMANY'S PAST IS SHAPING ITS EUROPEAN FUTURE, by STEPHEN GREEN

The Euro crisis has served as a stark reminder of the fundamental importance of Germany to the larger European project. But the image of Germany as the dominant power in Europe is at odds with much of its recent history. Reluctant Meister is a wide-ranging study of Germany from the Holy Roman Empire through the Second and Third Reichs, and asks not only how such a mature and developed culture could have descended into the barbarism of Nazism but how it then rebuilt itself within a generation to become an economic powerhouse. Perhaps most important, Stephen Green examines to what extent Germany will come to dominate its relationship with its neighbors in the European Union, and what that will mean.

Stephen Green was for most of his career an international banker and became Chairman of HSBC in 1995. From 2011 to 2013 he was Minister for Trade and Investment in the British Government. He chairs the Natural History Museum of London and is an ordained priest in the Church of England. A regular contributor to the debate on business ethics and values, he is the author of Serving God? Serving Mammon? and Good Value: Reflections on Money, Morality and an Uncertain World.

Publication Date: Oct. 2014
RRP: £25
303 pp
HB
ISBN: 9781908323682
eISBN: 9781908323699