SYBIL THORNDIKE, by JONATHAN CROALL
Sybil Thorndike was one of the most remarkable women of the 20th century. Loved and admired as a great actress, she was also a feminist, a socialist and a pacifist, who fought throughout her long life for a better and more peaceful world.
With unique access to her family's archive, and using hundreds of unpublished letters, Jonathan Croall has produced an engaging, sympathetic and critical account of the vicar's daughter who became a celebrated actress and public figure.
Jonathan Croall was an editor in publishing and newspapers before becoming a full-time writer. He is the author of several books including The Coming of Godot: A Short History of a Masterpiece. He currently edits the programmes at the Old Vic.
Publication Date: Oct. 2008
RRP: £25
HB
584 pp
ISBN: 9781905791927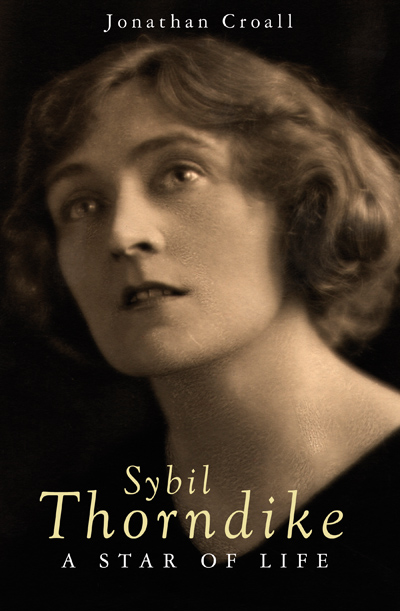 'Croall has written a fine biography, enlivened by Thorndike's copious correspondence to family and friends.'
– Daily Mail
'here is Jonathan Croall's handsomely produced and meticulously researched biography to remind us of the rich and glorious life of a great actress and a hugely attractive human being'
– The Literary Review
'the impression of a great actress and a glowing spirit shines through this richly absorbing chronicle'
– The Spectator
'a beautifully constructed, elegantly written, wonderfully perceptive, revealing, charming and funny account of the life of this truly remarkable human being'
– Gyles Brandreth
'This excellent and highly readable book about a versatile and fascinating woman, political activist as well as actor, is a major contribution to theatrical and cultural history'
– Prof. Stanley Wells
'A riveting and wonderfully sympathetic account of a great actress and a remarkable woman, which vividly captures her life offstage as well as in the theater.'
– Polly Toynbee