THE PRISONER OF KATHMANDU
BRIAN HODGSON IN NEPAL 1820-43
by Charles Allen
Posted to Kathmandu in 1820 as a junior political officer, Brian Hodgson found himself isolated and trapped in a fiercely xenophobic mountain kingdom that seemed bent on making war on the all-powerful British East India Company. For twenty-three years Hodgson struggled to keep the two sides apart. His legacy survives in the lasting peace and friendship between Britain and Nepal.
At the heart of this biography is the Orientalist movement driven by the European Enlightenment, which inspired Hodgson and others to devote themselves to the exploration of Asian culture, leading Hodgson to study Tibetan and Nepalese Buddhism, and much else besides. Hodgson became a forgotten man in his own lifetime but this biography re-establishes his importance as a pioneering natural historian and ethnologist, revealing a tortured individual who turned adversity to his advantage as the prisoner who learned to love his jail.
Charles Allen began his professional career as an oral historian with the BBC, making his name with radio series and related books such as Plain Tales from the Raj. He is the author of many acclaimed works of non-fiction, including The Buddha and Dr Führer.
Publication Date: September 2015
RRP: £20
320 pp
HB
ISBN: 9781910376119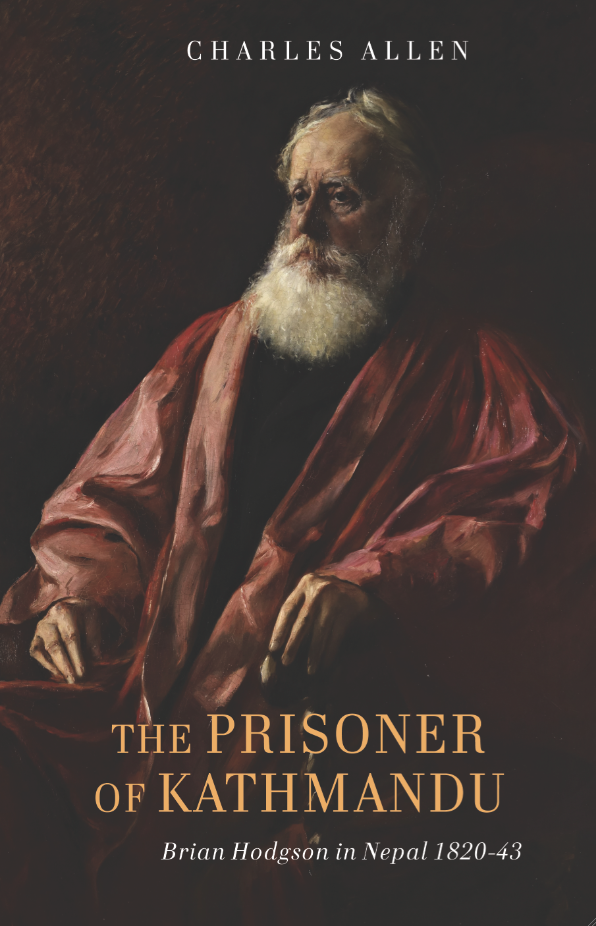 'Brian Hodgson was an extraordinary man who had an extraordinary life. Charles Allen does us all a favour in bringing Hodgson and his achievements out of the shadows of history, in a vivid and highly readable tale.'
— Michael Palin
'The Prisoner of Kathmandu conveys magnificently Brian Hodgson's goodness of heart, his inexhaustible curiosity and his dedication to the people he lived among for the part of his life that meant everything to him. The least that can be said is that he gave Orientalism a good name.'
— Ferdinand Mount, Spectator
'[Charles Allen] knows his subject and has so much to say that it's easy to overlook how well he says it. An indulgent eye and a fluent pen make for a delightful narrative that never overstates its case.'
– Literary Review
'This well-researched new biography provides another fine and fluent narrative that brings to life a pioneering figure who made the most of unique and challenging circumstances. It will appeal to those with a particular interest in the British Indian and Nepalese past, and to general history readers who enjoy being skilfully transported to a lost time and place.'
—Asian Review of Books
'a fascinating read'
—Asian Affairs
'Nearly 150 years after his death, Hodgson finally gets the treatment his extraordinary achievements deserve. The wait has been worth it. Only Charles Allen could have produced such a beautifully judged and exhaustively researched account of the prickly genius who pioneered Himalayan studies'
— John Keay, author of India Discovered and India: A History
'With its demographic and natural diversity, its supercharged culture and its unruly court politics, Nepal captivated the British Resident Brian Houghton Hodgson. Only someone with a real empathy for Nepal could have done justice to this polymath Orientalist and his time in Kathmandu: the delightful raconteur historian Charles Allen, who introduced us to Ashoka, Kipling and the Sakyamuni Buddha.'
—Kanak Mani Dixit, founding editor of HIMĀL Southasian