CHINA A TO Z: A USER'S GUIDE TO THE NEXT GLOBAL SUPERPOWER
by KAI STRITTMATTER
It's time we got to know a little more about the Chinese. Did you know that our Olympic hosts in 2008 don't eat soup, they drink it? That their surnames come before their first names? That their good sense is to be found not in their heads but in their hearts? Or that white is their colour of mourning? This guide to avoiding the numerous pitfalls of Chinese culture and etiquette, and understanding the world's fastest growing superpower, is both amusing and informative. Let it be your introduction to China and its people.
The writer and journalist Kai Strittmatter lived and worked in China for ten years. With the Beijing Olympics 2008 having lured even more travelers to China, this amusing, affectionate and perceptive book provides a fascinating guide to this lively, sociable and friendly people and their complex and often contradictory society.
Publication Date: Jan. 2008
RRP: £7.99 (Haus price: £6.84)
316 pp
PB
ISBN: 9781905791316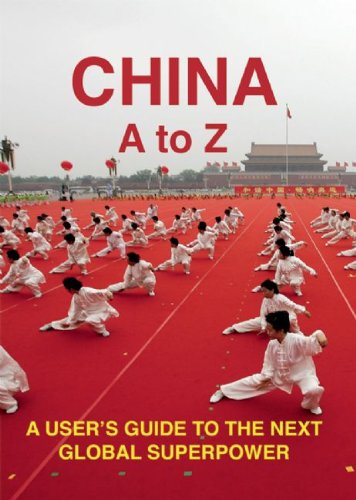 'this is a delightfully witty and insightful guide to today's China' – The Guardian
'A humourous and insightful study of life in China' – Wanderlust