IN SEARCH OF ANCIENT NORTH AFRICA
A HISTORY IN SIX LIVES
by Barnaby Rogerson, photographs by Sir Donald McCullin
For 40 years Barnarby Rogerson has travelled across North Africa, making sense of the region's complex and fascinating history as a writer and a guide. Throughout that time, there have always been a handful of stories he could not pin into neat, tidy narratives; stories that were not distinctly good or bad, tragic or pathetic, selfish or heroic. In Search of Ancient North Africa is a journey into the ruins of a landscape to make sense of these stories through the lives of five men and one woman. Queen Dido, a sacrificial refugee; King Juba, a prisoner-of-war who became a compliant tool of the Roman Empire; Septimius Severus, an unpromising provincial who, as Emperor, brought the Empire to its dazzling apogee; St Augustine, an intellectual careerist who became a bishop and a saint; Hannibal, the greatest General the world has ever known; and Masinissa, the Berber Cavalry General who eventually defeated him.
Barnaby Rogerson is an author, critic, television presenter and publisher. He has written extensively about the Muslim world, including a biography of the Prophet Muhammad, and numerous travel guides. He is the publisher of Eland Books.
Publication Date: October 2017
RRP: £20
380 pp
HB
ISBN: 9781909961548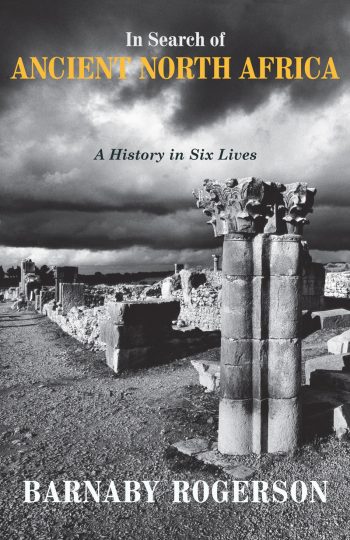 'By helping to bring North Africa's past to vibrant life, he has encouraged and enlivened both the present and the future.'
— Country Life
'[…]this is a worthy tribute to places and the stories of that ancient past. The reader will be carried off in their imagination and most likely feel the desire to visit many of the sites. If it inspires a love of the past, of travel and indeed of picnics, then it will have done its job.'
—Adrian Goldsworthy, Literary Review
'This books is an example of a dazzling erudition worn lightly.'
— Astene Bulletin