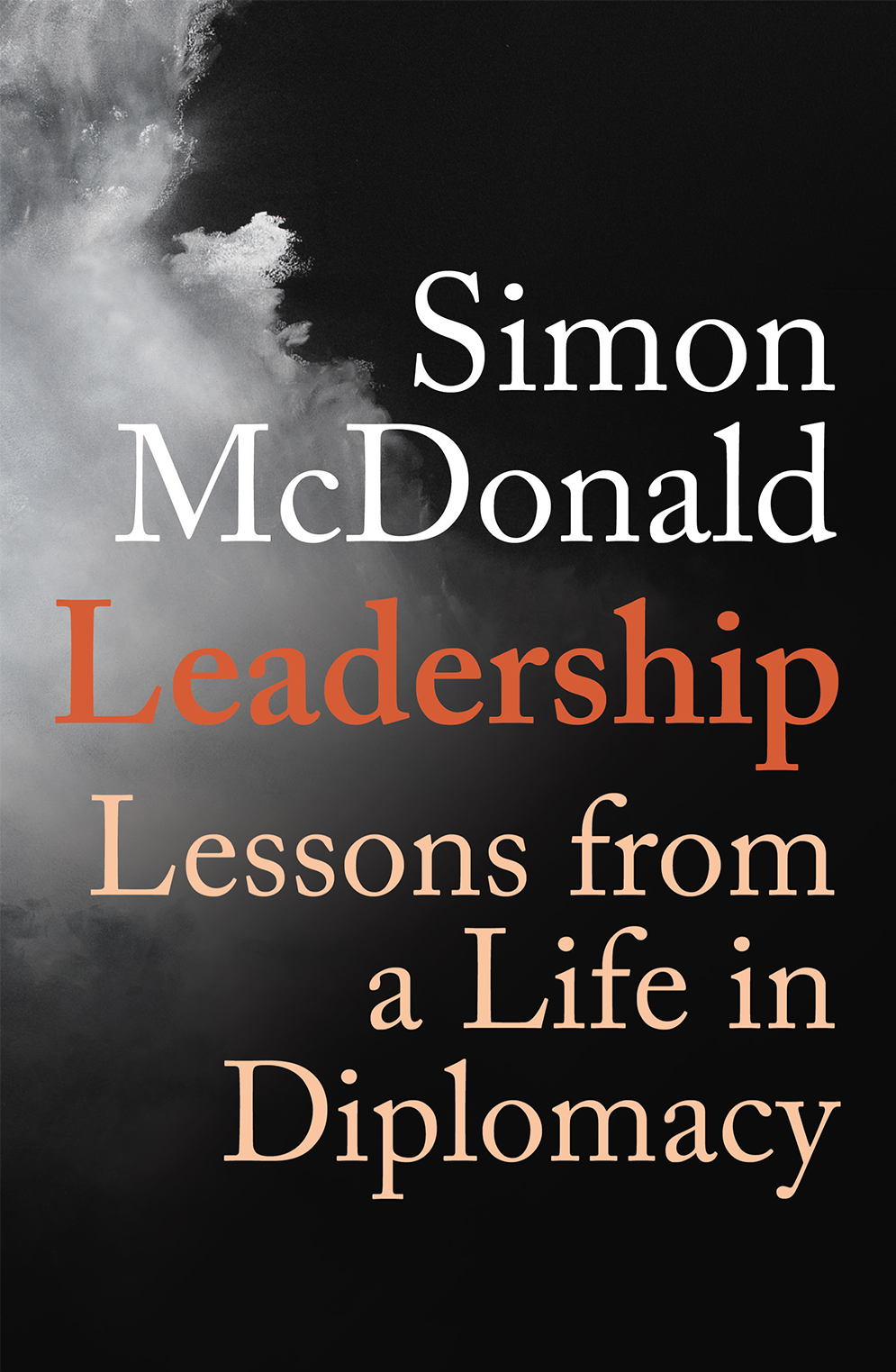 Leadership
Lessons from a Life in Diplomacy
'An original, very well-written and serious book which adds to the quality of public discussion.'
Anthony Seldon

In his first book, Simon McDonald assumes that thinking about leadership before you lead helps you lead better.

Simon worked for four permanent under-secretaries and a dozen senior ambassadors before becoming permanent under-secretary himself and leading the Service (which has over 14,000 staff in 270 countries worldwide) for five years. He also worked directly for six foreign secretaries and saw five ministers work at close quarters. Observing these people undertaking the most important and often the most difficult work in the country, Simon saw the behaviours that helped them achieve their objectives, and those that hindered them.

Leadership of the United Kingdom is being debated as never before. This book is a clear-sighted and insightful contribution to that debate.