WHY KOSOVO STILL MATTERS, by DENIS MACSHANE
A short polemical appeal by Denis MacShane (Minister for Europe 2005 – 2010) for policy-makers to re-engage with the Western Balkans before it is too late. Drawing on his experience as a Minister for the Balkans between 2001 – 2010, MacShane has written a vivid and forceful account, showing that the Western Balkans are a symbol of Europe's weakness to transform one of its key regions and the choice is now stark: either the Balkans become Europeanised or Europe becomes Balkanised.
Denis MacShane has been the MP for Rotherham since 1994. Between 2001 – 2005 he was Balkans Minister and later, from 2002 until 2005, Minister for Europe. He was UK delegate to the Council of Europe between 2005 and 2010. Dr MacShane is a regular contributor to UK, European and North American magazines and newspapers.
Publication Date: October 2011
PB
120 pp
ISBN: 9781907822391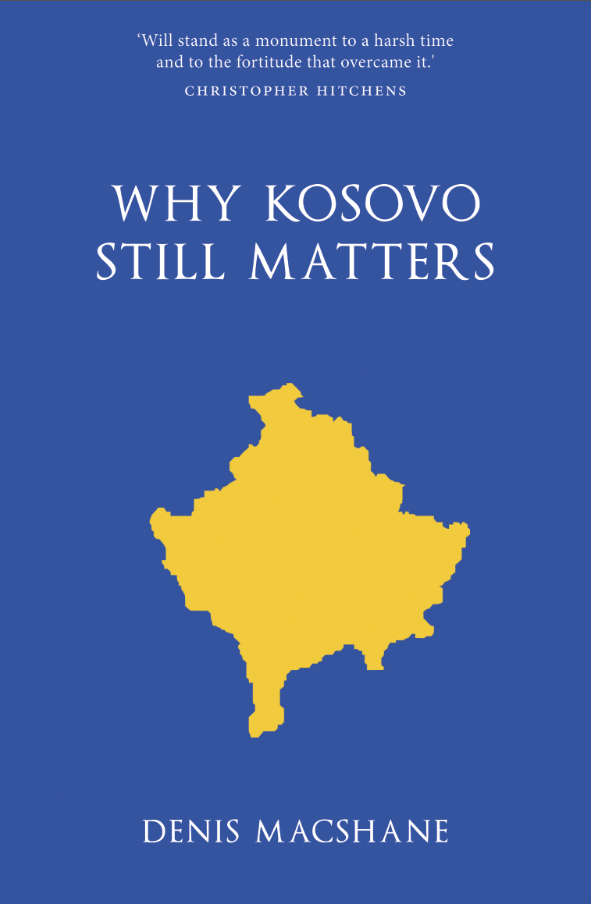 'The people of Kosovo – both the cleansed Albanians and the demagogically exploited Serbs – now know who their political and humanitarian friends were. One of the most outstanding European and parliamentary advocates has been Dr Denis MacShane. This will surprise none who know of his record on human rights. The book will stand as a monument to a harsh time and to the fortitude that overcame it.'
— Christopher Hitchens